In 48 days, we open our 20th convening of a powerful conference focused on strengthening families, improving outcomes for children, and strategies to engage families: the 20th Annual Families and Fathers Conference hosted by Fathers and Families Coalition of America.
Sponsorships allow the extended early rate for an exceptional experience in Los Angeles, California, from March 4th (pre-conference institute credential) through the main conference dates of March 5th - 7th. Please share this call to action to others in your network who may want to attend. Every year, we are met with peers who shared they did not know about the conference or would have attended.
Hilton Los Angeles Airport Hotel will only allow a limited extension to secure the room rate we purchased at or below government rate (meaning this is the lowest rate). We want everyone to obtain rooms at the lowest price. I do not want to have the Hilton LAX increase fees. Please, reserve your room(s) this week.
Join us for a tremendous event. Take advantage of early conference rates. Please save on hotel room booking. In advance, gratitude for sharing this note with others in your networks.
I hope that you do attend this exceptional event. Listen to just a few of our speakers:
--
In Service,

Fathers & Families Coalition of America
424-225-1323 [direct line]
Join us March 4-7, 2019 for the 20th Annual Families and Fathers National Conference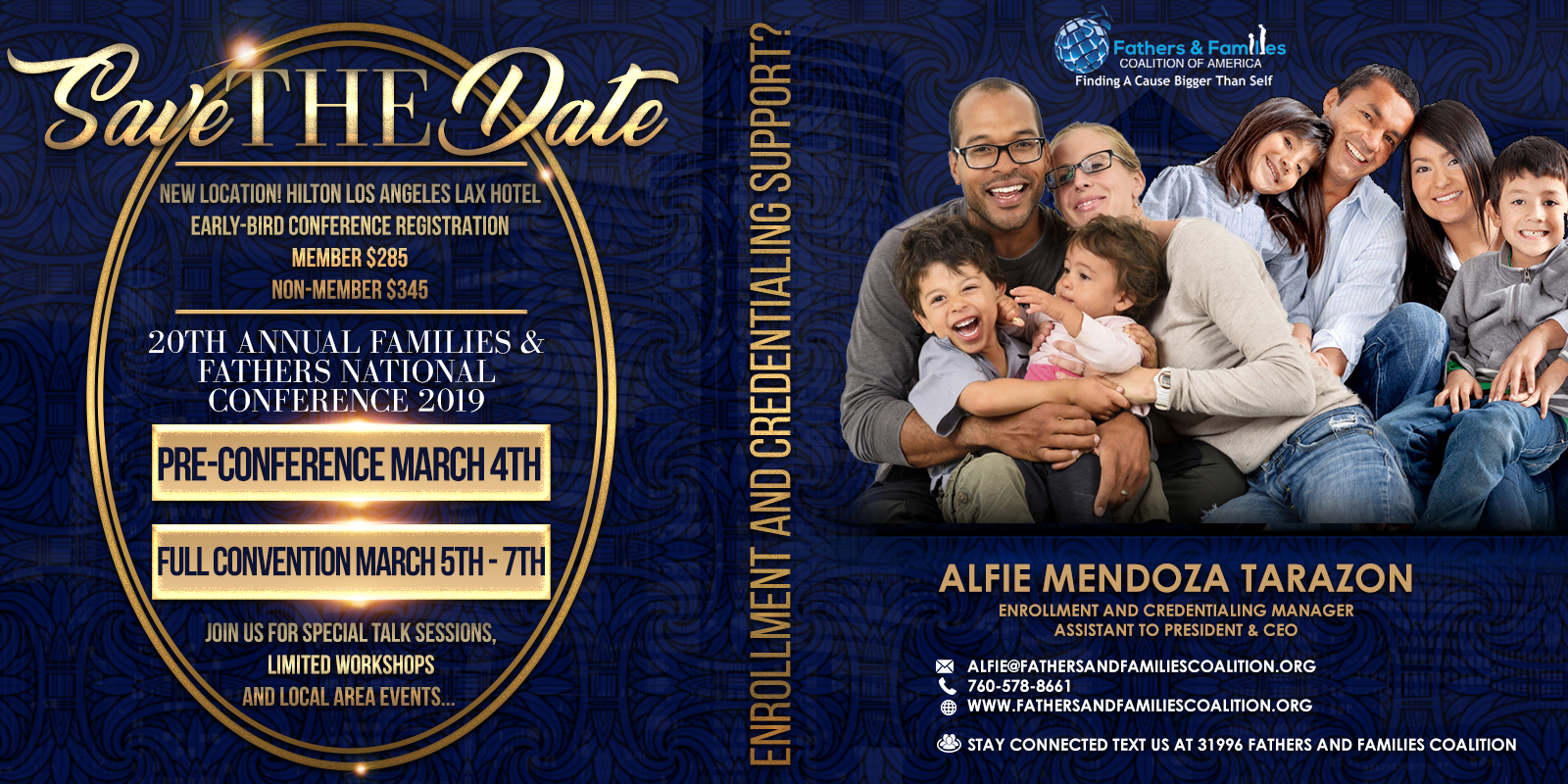 221 Main Street, Suite 106
Vista, California 92083
335 E. Albertoni Street, Suite 200-430
Carson, California 90746
Mailing Only
5045 W. Baseline Rd. Suite 105-216
Laveen, Arizona 85339