Welcome to The Healing Place Podcast! I am your host, Teri Wellbrock. You can listen in on iTunes, Blubrry (scheduled for audio release in April) or directly on my website at www.teriwellbrock.com/podcasts/. You can also watch our insightful interview on YouTube (immediate availability).
I thoroughly enjoyed this beautiful conversation with ACEs Connection member, Suzie Gruber, regarding the utilization of NARM (Neuroaffective Relational Model) and Somatic Experiencing, both non-intrusive approaches to healing traumatic events and ACEs (adverse childhood experiences), her personal history with these approaches on both personal and professional levels, along with some joyous laughter throughout.
Bio: Suzie Gruber, M.A., SEP., holds advanced degrees in chemistry & psychology. She spent 15 years in biotechnology before returning to her first love: inspiring people to transform their lives. A Somatic Experiencing and a Neuroaffective Relational Model (NARM) Practitioner in private practice in Ashland, OR Suzie also leads seminars that teach people about complex trauma and the imprints it leaves behind. Additionally, Suzie is the Research Director for the NARM Training Institute and assists NARM practitioner trainings.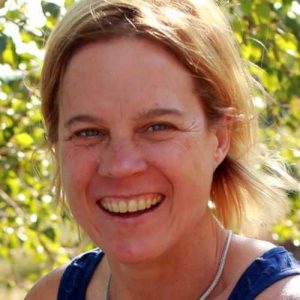 From Suzie's website:
"My deepest passion lies in helping you improve your life today. You have an innate drive towards connection, aliveness, and success, a primal urge that gives you the strength and courage to change, regardless of what you face along the way. I'm here to help you do that.

I came to this place in a kind of circuitous way. After earning undergraduate and graduate degree in Chemistry (Harvey Mudd College and then Princeton University), I spent 15 years in the biotechnology industry working in Operations for start-up companies. Although I was quite successful in my career and I enjoyed the never ending, high energy challenges of start-ups, my first career never quite fit the deeper me. I had to honor my own primal urge to do what I love, help you come alive.

When I learned about peak oil, environmental issues, and the instabilities in our economic system, I knew I had to listen to my own deeper voice. I decided to completely rebuild my professional life from the ground up, first getting a Master's Degree in Psychology and then becoming a Somatic Experiencing® (SE) practitioner and most recently training in the Neuroaffective Relational ModelTM. I offer a combination of these two modalities because they changed my life. I moved away from feeling crisis-driven on a daily basis, to instead experiencing each day with greater aliveness and success and enjoying more satisfying relationships."
Find out more about Suzie's healing work at https://suziegruber.com/
Be sure to download her FREE Stress First Aid Kit ebook, too! https://suziegruber.com/getyourfreebook/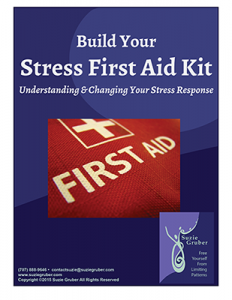 Peace to you all!
Teri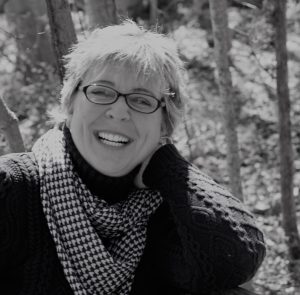 Hope for Healing Newsletter: https://mailchi.mp/9813e51db66...letter-december-2018
Book Launch Team: https://www.facebook.com/groups/unicornshadows/