https://event.on24.com/wcc/r/1...1BFF9497FF7CF19B475C
A Trauma-Informed Approach for Criminal Justice-Involved Women
With the increased awareness of the impact of trauma on women's lives, criminal justice professionals are beginning to consider what this means in their specific settings. There is a growing evidence-base documenting the impact of child neglect and abuse (as well as other forms of trauma) on heath, mental health and behavior. While research and clinical experience indicate a high incidence of trauma and co-occurring disorders in women's lives, correctional professionals often struggle with the realities of providing effective, integrated, and trauma-informed services. This webinar discusses the specifics of becoming gender-responsive and trauma-informed, as well as offers recommendations for trauma-specific interventions. Examples of implementation from a variety of jurisdictions are provided.
Topics:
Trauma, abuse and posttraumatic stress disorder

Process of trauma

ACE study

History of women's treatment

Becoming trauma-informed

Gender differences

Best practices
Objectives:
Participants will be able to:
Understand the dynamics and process of trauma

Delineate gender differences in trauma and abuse

Anticipate psychological and behavioral responses/reactions to trauma

Discuss examples of best practices
Speakers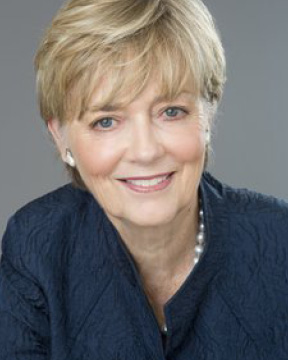 Stephanie Covington, PhD, LCSW
Stephanie S. Covington, PhD, LCSW, is an internationally recognized clinician, author, lecturer, and organizational consultant. With over thirty-five years of experience, she is noted for her pioneering work in the design and implementation of gender-responsive and trauma-informed treatment services in public, private, and institutional settings. She is the author of numerous books, as well as ten research-based, manualized treatment curricula including, Beyond Trauma: A Healing Journey for Women, Exploring Trauma: A Brief Intervention for Men, Healing Trauma: A Brief Intervention for Women, Voices: A Program for Girls and the co-author of Moving from Trauma-Informed to Trauma-Responsive: A Training Program for Organizational Change.
For the past twenty-five years, Dr. Covington has worked to help institutions and programs in the criminal justice system develop effective gender-responsive services. She has provided training and consulting services to the United Nations Office on Drugs and Crime, the Ministries of Justice in England, Scotland and Switzerland, the Correctional Service of Canada, and in the US, the Federal Bureau of Prisons, the National Institute of Corrections, as well as many state and local jurisdictions. In addition, she helped to design women's services at the Betty Ford Center and was the featured therapist on the Oprah Winfrey Network (OWN) TV show entitled Breaking Down the Bars. She is the co-director of the Institute for Relational Development and the Center for Gender & Justice located in La Jolla, California.